Helping to achieve

goals by combating phone addiction
Time Well Spent is a prototype that crystallises a great work of design and research on the attention economy, user goals, and technology addictions. Inspired by works such as those by Tristan Harris (co-founder of the Center for Humane Technology) and by the appearance of UI dark patterns and the competition for attention from many leading companies, we decided to look further and design a solution that could help mobile users avoid addiction and help them achieve their actual goals.
We focused our research on four aspects: how users are actually addicted to their smartphones, how companies are competing for attention, what could be the actual benefits of implementing this solution and how to properly ensure that it is implemented and impactful. The solution is more of a physical process, where technology takes a back seat, assisting and analyzing but not intervening without the user's will.
​​​​​​​
This has been a really rewarding project to work on. I focused on many different aspects of application design, such as video prototyping and the creation of a visual identity, apart from wireframing and creating a high-fidelity, interactive prototype of the final solution.
​​​​​​​
As our solution is based on a physical process, the onboarding part of the application is extremely important, as users must understand it accurately. Therefore, we try to empathize with the user and clearly explain the purpose of our application and the process

. A much discussed part in the team was to keep track of application usage time and notify the user in case it exceeded a certain time, since the goal of the application was to intervene as little as possible, but to serve as a support used voluntarily. Thanks to the user feedback we received, we finally decided to include it as an optional feature.
The application works as a companion in the process of better use of time. Every day, before going to sleep, the user must record his or her process. Having created a mural during the day with his use of his cell phone, we simply propose to take a picture of it. Time Well Spent takes care of recognizing each note and counting it as an opening of an application. This data can be cross-referenced with the time the user has used each app, if the user has given the app permission to do so.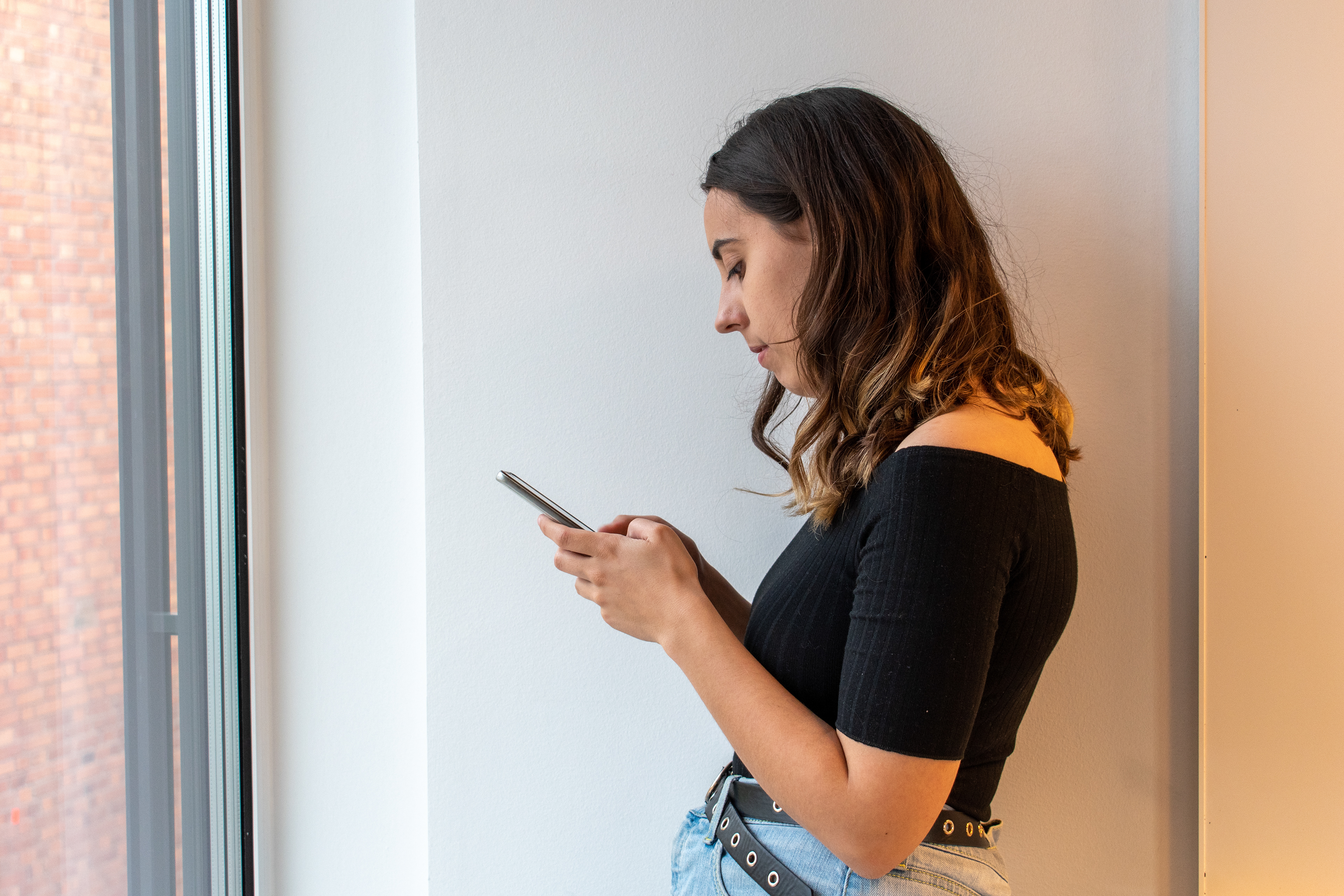 Proposing new activities
​​​​​​​
If the user chooses to have Time Well Spent track application usage, the application can alert the user when certain applications have been opened too many times or for too long. When the notification is opened, Time Well Spent will give more details about the usage and tips to reduce the time spent on apps. Additionally, it will propose alternative activities that can help the user to concentrate and put the cell phone aside. Using familiar design patterns, we hope that with this feature the user will discover small short activities that will help them in their day-to-day life.